In lieu of the Haralson County GOP June monthly meeting, we encourage you to attend the Georgia Republican Party State Convention, June 4-5, held at Jekyll Island.
Please visit this site again for details on the July Haralson County GOP monthly meeting.

As always CDC Guidelines will be observed. HCGOP will practice social distancing and masks are encouraged. All guests are welcome to attend. For further information, contact Chairman Robert Smith, (770) 605-7558 or email rws0318@bellsouth.net.
News
Monday, May 31, 2021 8:38 AM
REMEMBER AND HONOR THE SACRIFICE
Add your news summary here.
---
Friday, April 16, 2021 7:45 PM
GAGOP ... Get Involved in 2021!
---
Thursday, April 8, 2021 7:27 PM
April 17th Precinct Mass Caucus and County Convention
The Haralson County Precinct Mass Caucus and County Convention will be held Saturday, April 17th, at Muse Farms, 466 Bush Mill Road, Bremen, Ga 30110. The Mass Precinct Caucus will begin promptly at 9:00AM. You must be in line to register before 9:00 as doors will close promptly at 9:00AM. Delegates and Alternates to the County Convention will be elected.
The County Convention begins immediately following at 10:00AM. You must be in line to register before 10:00 as doors will close promptly at 10:00AM. The County Convention will elect HCGOP Party Officers as well as Delegates and Alternates to the District and State Conventions. If you are interested in a position with the Executive Board or participating with either the District and/or State Conventions and have not previously signed up, please contact Lyndon Smith of the Nominating Committee, 770-262-2617, by April 12th.

Anyone who believes in the principles of the Republican Party is invited to attend. There is no cost for participation.
---
Thursday, March 4, 2021 10:03 AM
How You can help Election Integrity in Georgia
Contact your representative in Atlanta.
- Photo ID required to vote absentee.
- Non-citizen driver's license should state, NOT A VALID VOTER ID.
- absentee ballot only for emergency and those out of the country on election day
- no unsolicited mail in ballots
- continual cleaning of voter rolls of deceased and non-active voters.
---
Tuesday, February 23, 2021 4:55 PM
FEBRUARY MONTHLY MEETING
The Haralson County Republican Party met Saturday, February 13, 2021, at Muse Farms in Bremen, Georgia. Our State Representative, Tyler Paul Smith discussed new legislation on Voting Rights Reform and answered questions from the audience.
Chairman Robert Smith presented information for the upcoming Convention Cycle. Our County Mass Precinct Meeting and County Convention will be held at Muse Farms April 17th. More information will follow.
Candidates for District 4 Commission were both present and addressed the audience on their campaign. Early voting at the Courthouse is now open with the Election to be held March 16th.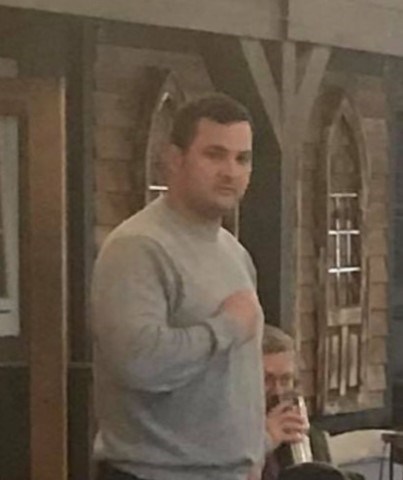 We also heard updates from our local Elected Officials, Sheriff Stacy Williams, District 3 Commissioner John Daniel, and Clerk of Court Amy Muse.
Chairman Smith encourages all Haralson County residents to attend meetings and join our party as we continue our grass root efforts.